About us
"Klima ohne Grenzen" (Climate without Borders) is a non-profit corporation based in Germany. Our vision is a low carbon-economy. We promote climate protection and sustainable development through the reduction of carbon emissions and the responsible use of natural resources.
While working towards a low-carbon-economy, we do not ignore the constraints our society is facing. Out of technical, economic or organizational reasons individuals and companies are normally not able to reduce their carbon footprint to a climate neutral level. This is the point where "Klima ohne Grenzen" can offer a solution.
Our name is our concept. Across geographical and cultural boundaries we identify and develop climate protection projects in developing and emerging countries to offset carbon emissions. This allows individuals and companies to reach a climate neutral carbon footprint and to make a sustainable contribution towards more climate protection.
During the planning and implementation process of our carbon offset projects socio-economic aspects play an important role. Therefore, "Klima ohne Grenzen" established an advisory board that consists of experienced practitioners in the respective fields to supervise our work.
Two examples of our current projects:
India: Energy from crop residues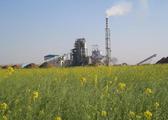 Our biomass project is located in the State of Rajasthan, India. It generates electricity from mustard crop residues. The generated electricity replaces a mixture of coal and gas-based electricity generation which produce more local contaminants and greenhouse gases. Mustard crop residues are the main source of biomass fuels considered for this project activity. Social benefits from this project are the creation of employment in a rural area and the creation of additional income for farmers that supply the crop residues.
Central Africa: Water purification with solar energy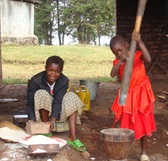 We are in the planning stage of a project that will introduce solar energy water treatment units to households in Central Africa. Participating households currently use large amounts of firewood to boil their water to make it save for drinking and personal hygiene. Our project will replace the firewood needed by solar energy. This will reduce greenhouse gas emissions, counteract deforestation and improve health.
"Climate change is not only endangering our environment but also the living conditions for millions of people in developing countries. They already bear the costs of our high level of carbon-emissions. Let us start today to change this!"
(Susanne Krauss, journalist & member of our advisory board)
Contact
If you want more information about "Klima ohne Grenzen" or if you want to submit a project proposal please send us an email (kontakt(at)klimaohnegrenzen.de) or call us at (-49(0)341 253564-15). Looking forward to hearing from you.
Auf dem Laufenden bleiben